Magda Szubanski was born in 1961 and is a famous Australian comedian, writer, and actor. Her career started as a performer and writer of hilarious and now classic Australian sketch comedy, specifically on the show Fast Forward. She is also famous for her portrayal of Sharon in the iconic Australian comedy show Kath & Kim.
She released her memoir in 2015, title Reckoning. She has been polled on two separate occasions as Australia's #1 most recognised and trusted personality. Magda Szubanski was one of the leading campaigners in favour of same-sex marriage in Australia during 2017.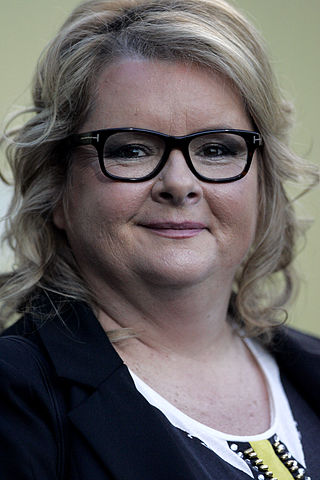 In many ways, Magda Szubanski typifies the Australian comedic spirit and is a legendary Australian for many. She has been responsible for countless hours of side-splitting laughter amongst generations of Australians and is fondly remembered for her on-screen roles in Fast Forward and Kath & Kim.
She was born in England. Her mother came from a poor background, and her father was later revealed to be an assassin in the Polish Resistance movement during World War 2.
She became a key part of the comedy team that developed and performed the Fast Forward sketch comedy show on the channel 7 network. She played many characters on the show and wrote many of the best sketches, including writing other characters for performers. Many have cited that she was the start of Fast Forward and a major part in why it was so funny as a show.
She has only had minor film roles, being an off-screen voice in some and having a minor role in the Golden Compass film adaptation. However, this does not matter since she is famous and beloved for her TV roles. She has also done a lot of charity and activism work over the years.